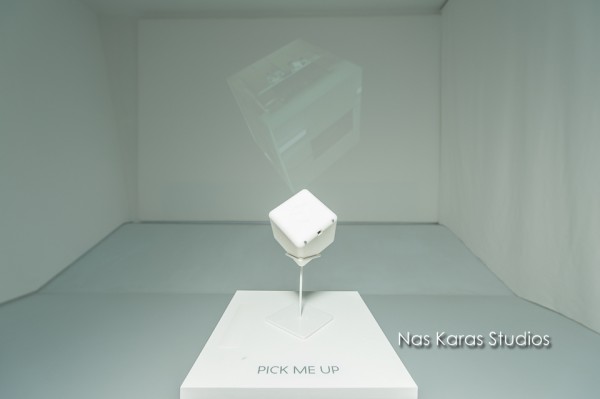 Google has always been in the search engine business. That is undoubtedly the bread-and-butter operation at Mountain View, but when Google clocks out of its 9 to 5 it likes to dabble in hobbies and creative experiments. Some of these experiments actually develop into full, robust products (Google Drive, Android), while others fail or get reabsorbed and re-branded much later (Buzz, Wave, etc). One of the company's latest creative endeavors is Google Cube.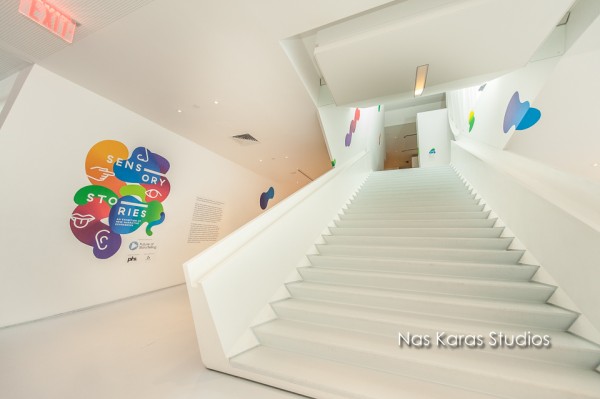 Google Cube has been in the works for a while, first appearing as a screen-only interface. But its latest iteration brings the physical cube to life as a joystick for anyone to wield. The idea is that you can manipulate 6 different video streams via the white cube and a projected image of your selected video plays on the screen. One or more accelerometers are most likely at the heart of the interface which has been seen YouTube recently with 3D video in conjunction with Google's Cardboard, a low-cost Virtual Reality headset. I tried to inquire more about the future of the project with the staff from Future of StoryTelling who was setting up the exhibition, but it's all still very hush-hush. Of course we've seen similar products before in gaming (Wi-mote anyone?), so this could just be Google showing off a very pretty passion project for the masses. There's also a Google Maps Game version you can play with right now here, although it seems a bit rough around the edges.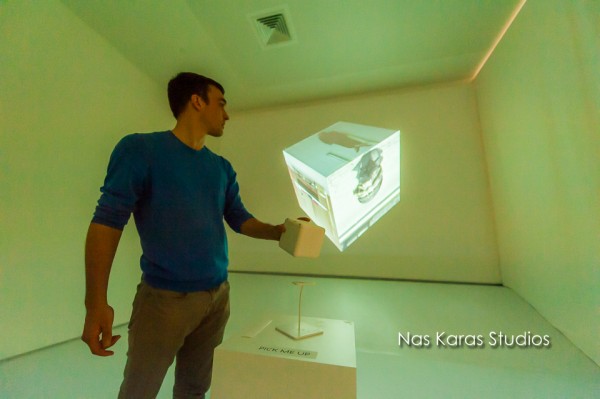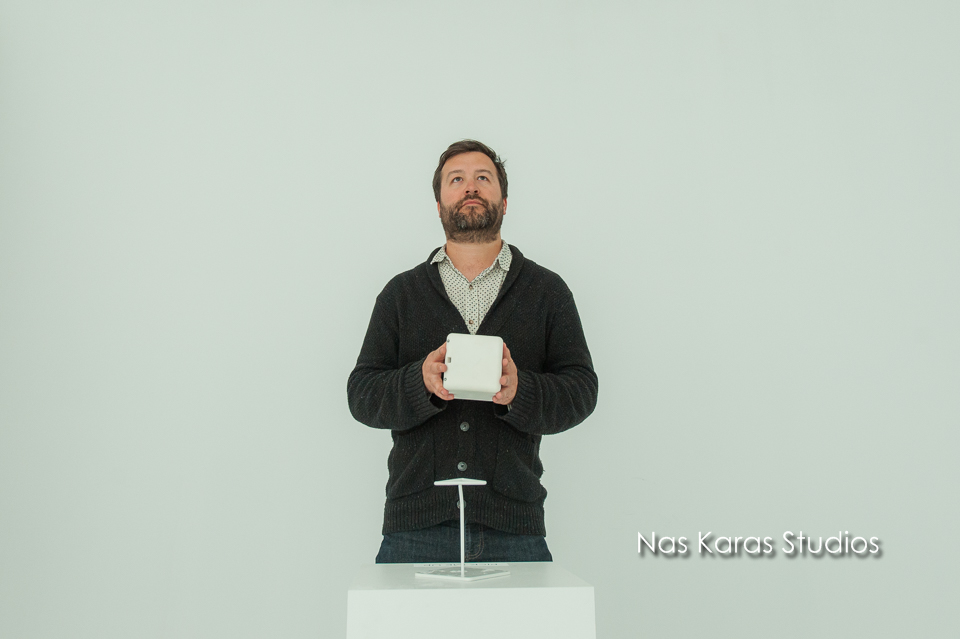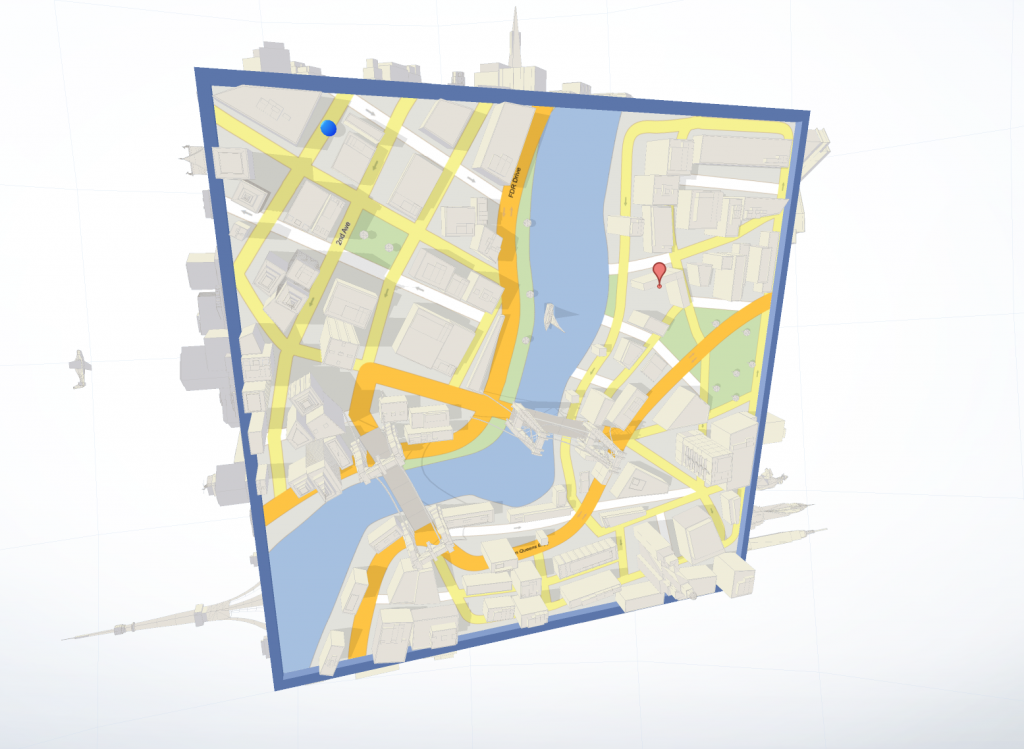 Birdly
Max Rheiner, the founder/creator of Birdly was also at the Museum for the opening of the exhibit along with the hardware everyone wanted to take for a test flight. Birdly is a a virtual reality simulator that incorporates the Oculus Rift headset and a custom fowl-like cockpit that lets the user experience flight the way a real bird would. Everyone who tried it hopped off with an ear-to-ear smile. I can vouch for it.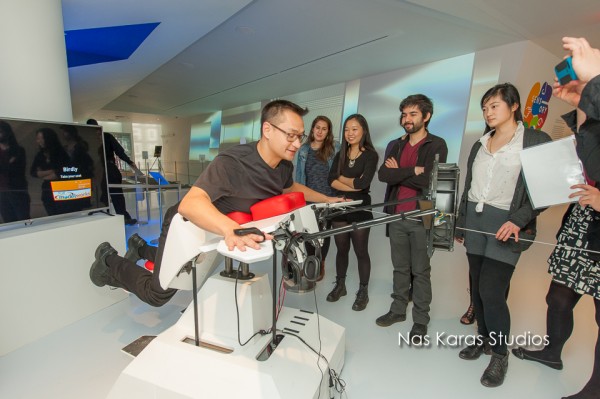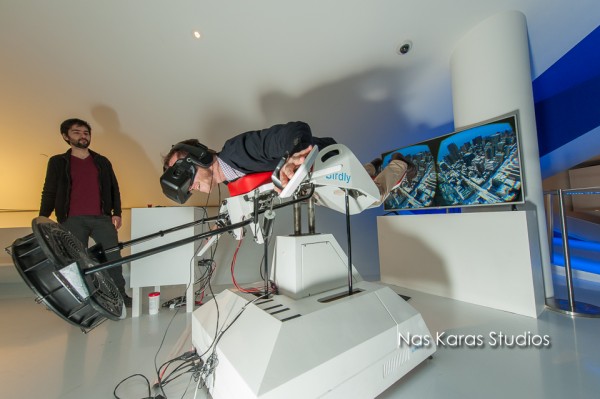 There were also many other interactive exhibits, some involving the Oculus headset, others using motion capture hardware to manipulate images on a screen, and even one game that involves smells. Also worth noting is a "Sex" game that incorporates two Playstation Move controllers, a dark room and the goal of reaching a digital climax. Was it as good for you?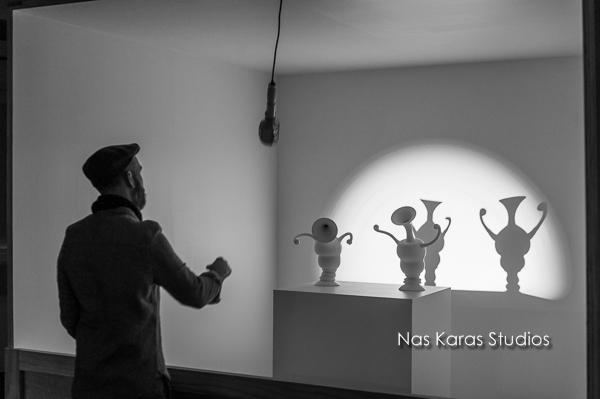 Check out all these exhibits and more at the Museum of the Moving Image in Long Island City now through July 26th.