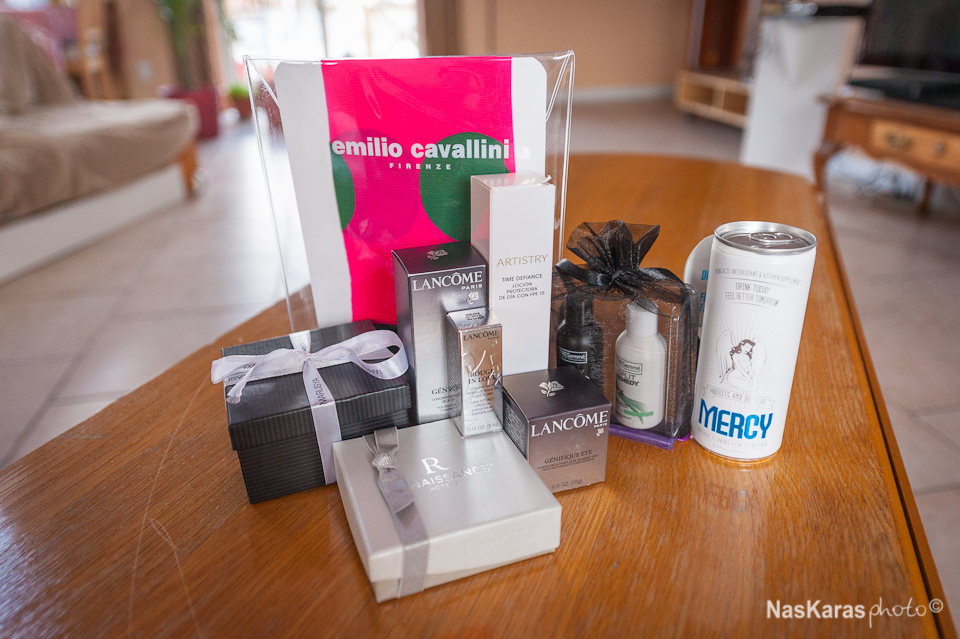 Mercedes-Benz Fashion Week may have come and gone again, but that doesn't mean you have to stop strutting your stuff. As is tradition after Fashion Week, I have a swag bag full of fancy girly products for one lucky winner. Included in this season's catch is the following:
Artistry Time Defiance SPF 15 Lotion – This lotion is proven to defy time by stopping it completely when applied. Starting time back up again requires the purchase of Artistry's Time Re-Activation SPF-15 Lotion
Lancome Genifique Youth Activating Concentrate – It's French, what else do you need to know?
Lancome Genifique Youth Activating Concentrate Eye – See above, for sexy French eyes.
Lancome Rouge In Love High Potency Lip Color – Also known as Lip-stick.
TRESemme Shampoo & Conditioner – The label says that these two have a "Reconstructing Complex". At least its better than having an inferiority complex.
Mystery Box 1: Courtesy of Renaissance Hotels – Could be a bracelet, could be a woopie cushion. Open it to find out.
Mystery Box 2: Courtesy of Designer Marusya – This one sounds like a bracelet when I shake it. But it could also be a yearly subscription to UFC Magazine. But it's probably a bracelet. That second part was wishful thinking on my part.
Mercy Beverage – This drink is caffeine free and full of vitamins and amino acids and crap. It's suppose to help with feeling like crap after drinking. I have one  more can that I'm saving for just such an occasion to test its effectiveness. So, after you're done playing with all your little gifts, go out drinking and try this. Then let's compare notes.
Emilio Cavallini – Firenze – Sexy colorful stockings. I'm actually kind of excited about these. If you're not familiar with the designer, check out some highlights from last month's presentation: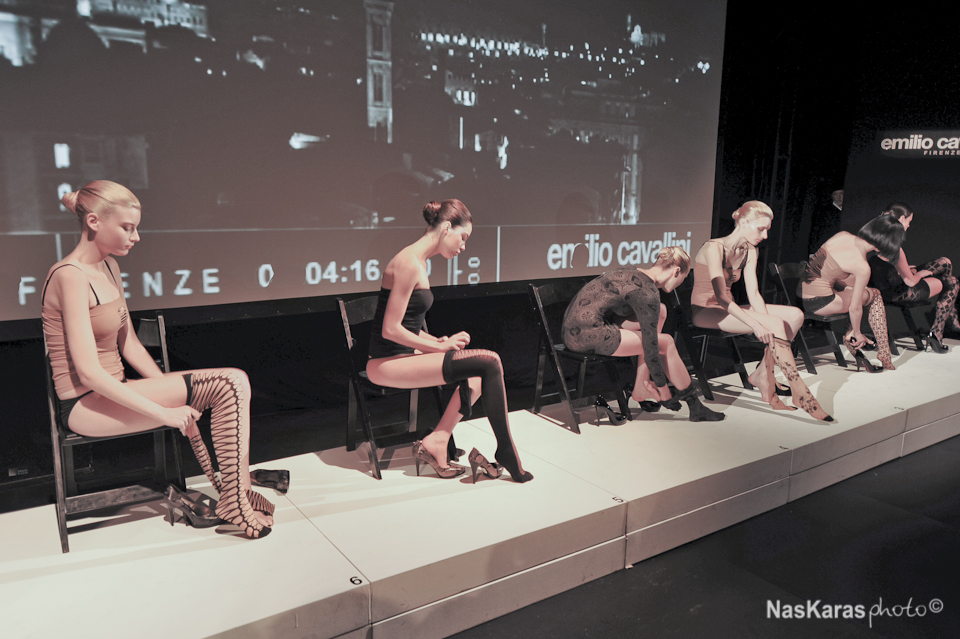 How to Win:
"Like" the Nas Karas Facebook Page and follow Nas Karas on Twitter if you haven't done so already. Then Tweet the following message:
" Follow @NasKaras & Enter For A Chance To Win A Gift Bag From Mercedes-Benz FashionWeek http://bit.ly/Hz76Rk "
A winner will be chosen at random this Monday, April 2nd. Contest applies to residents of the lower 48 States only. Sorry Hawaiians and Alaskans.
Good luck and have a great weekend!