Category Archives:
Uncategorized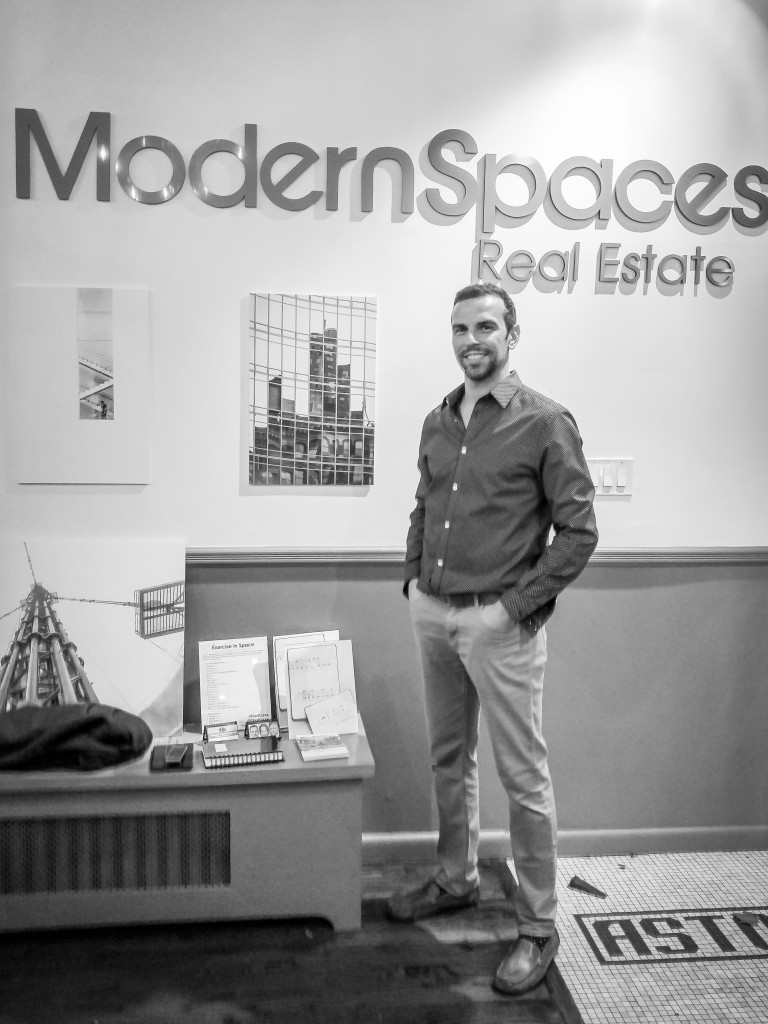 What started out as a simple thank you note turned very sappy very quickly, so I apologize in advance. Continue reading »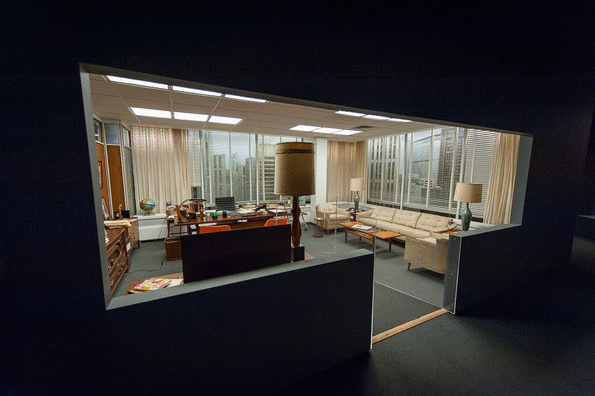 One of the most successful television dramas of all time is nearing its completion as the final season will soon draw to a close. Matthew Weiner's Mad Men has had a great run, captivating audiences all over the world with its mid 20th century charm, excess and rich visuals. And now with a new exhibition at the Museum of the Moving Image, we can all step into the intricate world of Donald Draper and his peers. Featuring dozens of props and costumes from the show, as well as two recreated detailed sets, the exhibition opens to the public this Saturday, March 14th and runs through June 14th. Museum Members also get an early first look right now. Photo gallery below.
Also posted in Art, Fashion, Lifestyle, Men, New York, Photography, Thanassi, Women
Tagged

AMC, Drama, Long Island City, Mad Men, Matthew Weiner, Museum of the Moving Image, new york, TV Show
|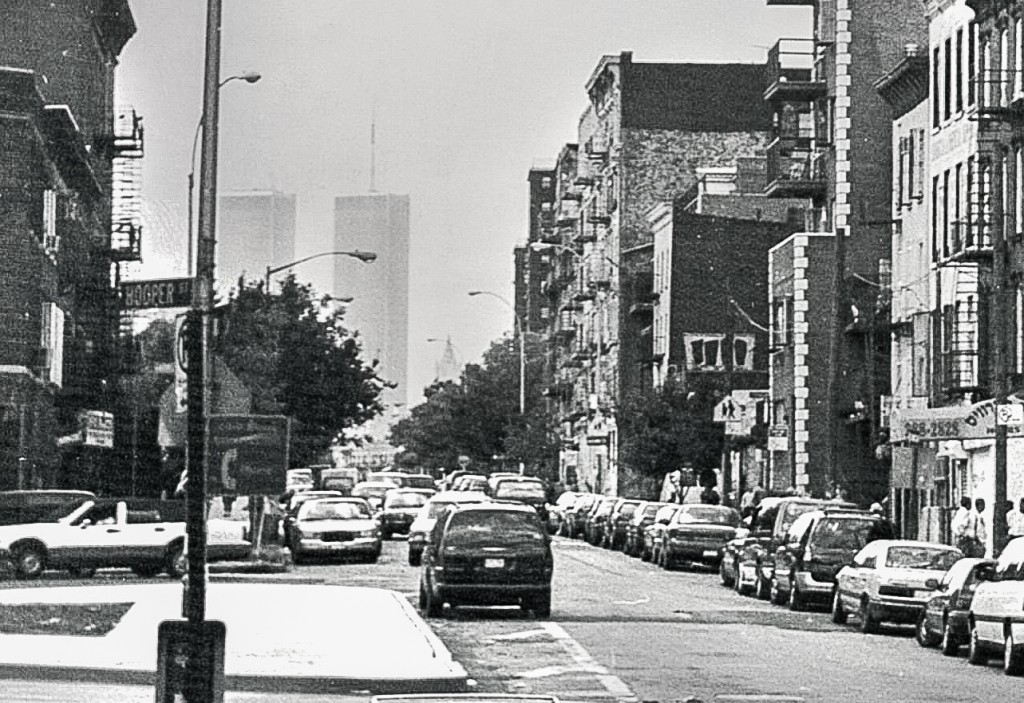 It was almost fifteen years ago to the day. I was still an Architecture student at Pratt Institute in Brooklyn. In the Fall of 1999 I was taking an elective course in Black and White photography. I was shooting with a Pentax ZX-10 and Kodak Tri-X 400 film. It was my first forte in making images with any kind of SLR and it's about the same time I fell in love with the medium. Back then, I almost never shot people that weren't my friends. I still didn't have the nerve or a developed appreciation for the human physiognomy. Instead I was more interested in the gritty New York landscape I grew up in. Continue reading »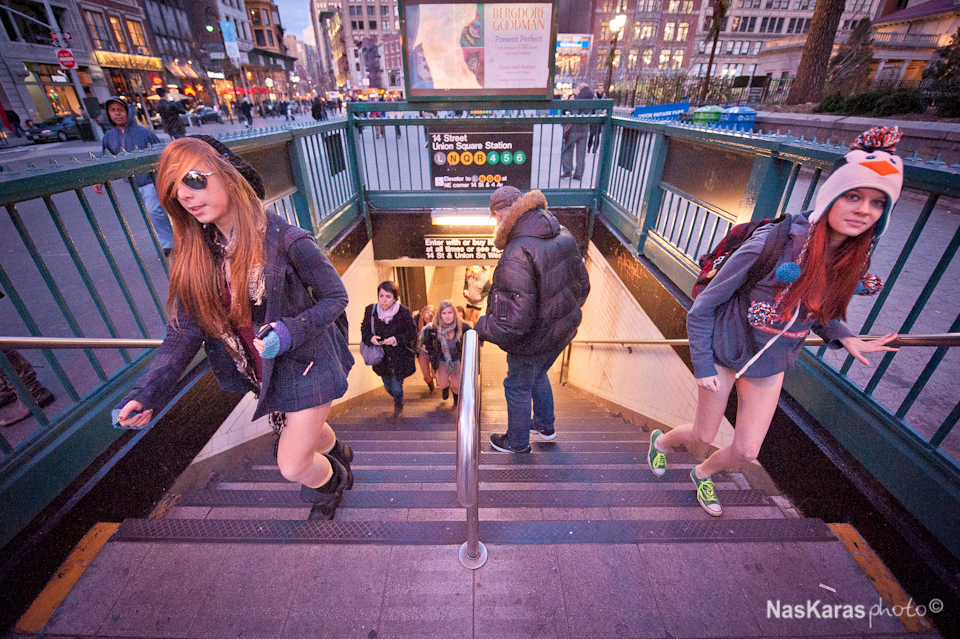 So you're done with the excessive holiday eating? What better way to strut your new-found pounds than with the annual No-Pants Subway Ride. What originally began as a 7-person prank has now evolved into an internationally observed day of silliness. More than 4,000 people took their trousers off yesterday in New York City's subways, and thousands more reportedly joined in around the world. Improv Everywhere organizes the annual event, where the sexy strap-hangers begin their train rides all over the city and then converge onto Union Square Park for an impromptu celebration of sorts. Continue reading »
Also posted in Fashion, New York, Night, Photography, Random, Strangers, Subway, Thanassi, Times Square, Trends, Winter, Women
Tagged

2012, Improv Everywhere, New York City, No Pants Subway Ride
|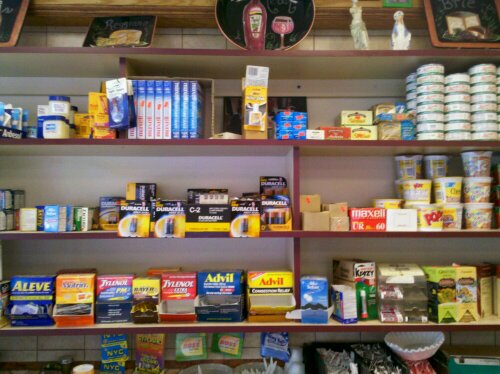 Trigger Finger is a series of posts dedicated to the impulsive and instinctive cell phone photography that we've all developed over the years. For the times when you don't have your best camera on you, but the moment is still worth capturing.
What's wrong with this picture? At first glance, seemingly nothing. It looks like typical shelves at a convenience store, selling all the typical convenience store stuff. Well almost all. There's one item that doesn't fit the picture. Can you spot it? Fist of all, let me assure you there is no photoshopping or shennanegans going on here. This picture was taken today, April 12th, 2011 at Othello Deli on 27th Street and 24th Avenue in Astoria, Queens. Notice I put extra emphasis on the date. That's your clue. Post your answer in the comments below. The answer will be announced later today.
*UPDATE: Congratulations to all you eagle-eyed scouts. The correct answer is VHS and/or audio tapes. When I asked the store owner about them he said that they keep them in stock because apparently people are buying them. These are the same people who still own beepers and fax machines. Hey, 1995 called. It wants its media back.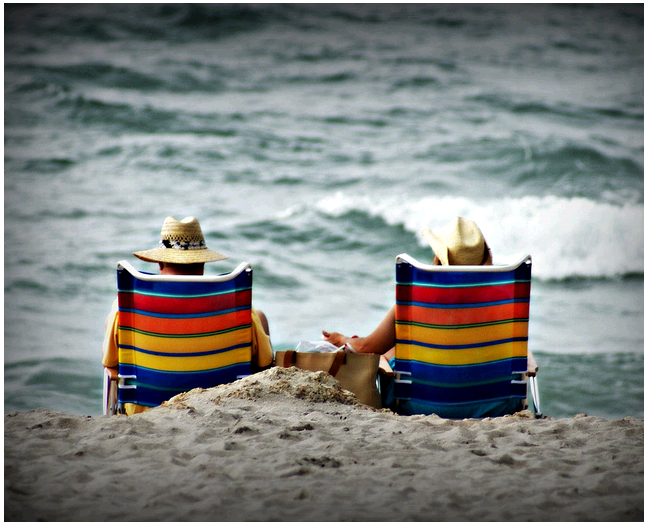 Photography isn't always about how bad-ass your camera is, or how many flashes you can cram into a scene. It's inherently about seeing something that no one else sees, and then showing the world your vision. Mercedes Ramirez Guerrero, this week's featured featured Flickr member, displays this practice very clearly. Her work is mainly photo journalistic in style and approach. By looking through her 'stream, you can tell she carries her dSLR with her everywhere. Some of life's smallest and significant moments could not have been recorded if she didn't. Continue reading »
Purchasing a new camera can be a big investment (Unless you got one as a present), and it deserves to be treated well. Like any child, or significant other it needs attention and compassion, or it will leave you and start abusing drugs. With the proper care, your camera can last you a lifetime. Literally. This is a guide to protecting your precious equipment against the elements, pets, wear & tear, kids, acts of god and aliens. Continue reading »
Ever wish you could learn Photoshop in five minutes? Well now you can with this amazing new tutorial that's as entertaining as it is informative. Allow CMYKillah to walk you through the process of reducing red-eye, creating better text and coloring in hand drawings with pizazz.

Lifehacker recently published a great collection of tips for tinkering with your photos before and after you've shot them. It doesn't matter if you're a seasoned pro or a cell phone shooter, there's something here for everyone to check out. The information has been aggregated from dozens of photography sites throughout the past year and covers a wide range of topics. For those of you who are scared of computers, fear not, there are some analog tricks that you can try out very easily. Check out the full post here.
Say hello to the face of The Department of Transportation. These lightweight and inexpensive hollow plastic dividers are used for various separation and road closure applications throughout the world. They are easily transportable and maneuverable. They are set in place, and then filled with water to mimick mass and rigidity of the traditional concrete dividers of yore. And although they might seem lazy and unproductive, they are really stressed out. Just look at those faces!
Soho, NYC
Published with Blogger-droid v1.6.3